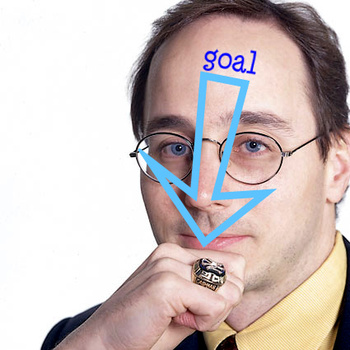 Well, the Yankees have definitely made some changes to their roaster. The team that less than two months ago won the World Series. For Yankee fans the emotions are running high in all directions. Do you change something that works? More importantly wins? What trades do you think were smart? Is Cashman a genius or lost his mind? The questions of what's been done can and will demand the answers. The only place that will be is on the field when the 2010 season kicks off. As fans, we wear are hearts on our selves. For whatever reason each of us finds a special player who's jerseys we wear, who we cheer extra hard for and whom we go through the ups and downs right by their side. This makes it so bitter-sweet when the next time you meet-up with them, no longer are they wearing the same teams jersey with you. It also makes it letting go of the blame and anger when there has been no real goodbye. Brain Cashman, like any General Manager of a sports team gets the weight of the fans on their shoulders, because it was a decision made without any impute from us. That's what makes pro-sports so hard to swallow sometimes, forgetting it is a business.
From a fan's view here are my thoughts thus far……
A Grand Man For The Yankee Fan
At first I was skeptical of this immediate move. All the talk the past few seasons has been about one home-grown kid, the pride of the Yankee farm system. It gets exciting, like a kid on Christmas trying with as much patient as possible not to open this gift to early. That young talent was Austin Jackson. What could possibly occur to have him traded before his debut in the Majors is beyond confusing. The immediate blame-game on Cashman was inevitable but boring. So the digging of Curtis Granderson began. Instead of the proof of how big a mistake Cashman made, the complete opposite happened. Curtis Granderson is a great player and even more-so a great person. Cashman did good here and liking Granderson is getting pretty east. The more I find, the more I like him. Every article, blog or YouTube video on our new CF is nothing short of excellent. Austin Jackson is the only person who can take this deals positives and make the Yankees regret it. Completely excited to have Granderson's not only as a player but looking forward to getting to know Curtis the person.
Last Name: Johnson, Again?
Sounding familiar, yet? Remember the last player who had the last name Johnson that came to the Yankees? Randy Johnson's time in New York was disastrous and for some reason the new Johnson is giving me the same bad taste in my mouth again. Replacing Matsui is an impossible feat as both a player and a person. Yankees seem to think Matsui's knees are to far gone to only decline from here on. Did Cashman get the wrong report on Johnson? Johnson is more injury prone than a porcelain doll. Other than his OBP, the rest of his stats are not that great. And if he can't play, he is useless anyway. So how is this an upgrade? It's not even a solid replacement at $5.5 million dollars. Just to think that Matsui is making just $1 million more makes no sense and Cashman can kick his own &s% for this one. When the thrilla hit by Godzilla is not in pinstripes next season, it will hurt trust that fact.
Melk Me Dry?
GOT MELK? was becoming a household term in New York. This picture made famous because of a play by Melky Cabrera. Melky is the young center fielder, on the left. The past three seasons Melky has been the Yankees center fielder. When Brett Garner took his job last season, Melky made sure that tenure was short by producing game winning hits and sensational catches in the outfield. Was Melky dynamic, sometimes but more importantly those sometimes were clutch times. His throwing arm was outstanding in comparison to the men on either side of him. Melky was young, worked hard and it felt like he had found a home in the Bronx. Now the Atlanta Braves got Melk and the Yankees acquire a familiar face, starting pitcher Javier Vazquez. Vazquez is 33 years old, can pitch lights out but he can pitch as if the lights were off as well. Didn't Cashman emphasis the idea of the Yankees getting younger? Along with Melky, the Braves also got two good young, Yankee prospects in the deal. Hope are farm system is as deep as we think because Cashman is parting with the youngsters like he parts with money in seasons past. Deep pockets, deep farm system seems to good to be true but keep in mind these are the New York Yankees.
When Winning MVP In The Word Series Still Isn't Enough?
It hurts. I cannot deny that my emotions have taken over any rational explanation for letting Hideki Matsui elsewhere. Matsui now joins former Yankee, Bobby Abreau in Los Angels as an Angel. The Yankees lost one of the utmost professional, talented, humble man, who just happens to have super-star athletic talent. Not only has Matsui's life on the Yankees been an absolute honor, but Matsui is a role model for baseball, for sports, for players; but most importantly for our future. Kids worldwide gain by watching athletes like Matsui's, not for how they win but for how they lose. I have now learned why his departure from home was so celebrated by his fans. Matsui is an icon in Japan, and now in the United States as well. In our hearts we owe the people of Japan an immense thank you because it was an absolute honor to have Hideki Matsui on the New York Yankees. The Angels did not just get a DH, they got a Godzilla.
Related articles